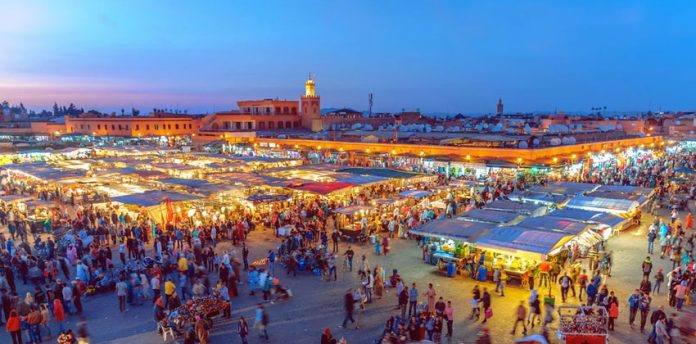 The number of tourists visiting Morocco in 2022 reached 11 million people, a recovery rate of 84% compared to 2019, Tourism, Handicrafts and Social and Solidarity Economy Minister Fatim-Zahra Ammor said on Thursday in Rabat.
"In 2022, tourist arrivals reached 11 million people, a recovery rate of 84% compared to 2019 (before the crisis)," said Ammor, who was presenting a paper on "Tourism achievements and roadmap 2023-2026" at the Government Council meeting, held under the chairmanship of Head of Government Aziz Akhannouch.
According to a statement by the Ministry of Relations with Parliament, the Minister stressed that these figures show a "significant" achievement compared with the world average of around 63%.
She noted that "this influx has resulted in record tourism receipts in foreign currency at nearly 94 billion dirhams , up 19% compared to 2019".
"Tourism in Morocco is experiencing a very positive dynamism, which is reflected in the achievements recorded since 2022", Ammor stressed, pointing out that as of 2023, the sector has embarked on an accelerated growth dynamic that has enabled it to exceed the achievements of 2019, which is considered a benchmark year.
In this regard, Ammor affirmed that 5.1 million tourists visited Morocco between January and May of this year, a figure up 20% on the same period in 2019. These arrivals generated around MAD 41 billion in foreign currency earnings, up 42% compared with the same period in 2019.